14 Aug 2021
Startups Without Borders, SPARK launch competition to foster EdTech innovations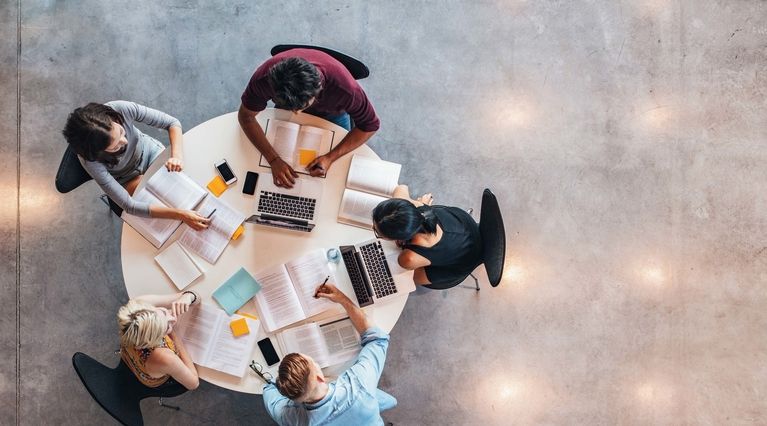 The competition calls on entrepreneurs creating educational solutions for children and youth, disrupting the industry, and creating employment across the Middle East
Startups Without Borders and SPARK have partnered to launch the EdTech Startup Competition, a contest aimed at idea-stage and early-stage startups working in the Educational Technology sector.
The competition - organised with high contributions from Qatar Fund For Development, the Islamic Development Bank (IsDB), and the Islamic Solidarity Fund for Development (ISFD) - the Tadamon programme -is open to refugee, migrant, and local entrepreneurs based in Lebanon, Jordan, Iraq and Turkey.
The finalists will get the chance to pitch on the global stage at SPARK's virtual IGNITE 2021 conference, as well as a curated mentorship program with top international experts from the corporate and startup landscape in Europe and the Middle East.
"SPARK is excited to be partnering again with Startups Without Borders," said Leontine Specker, Regional Programme Director for the Middle East and Turkey at SPARK. "The COVID-19 pandemic has led to a dramatic shift in education, with more remote and blended learning options now available. These can benefit the most vulnerable in society, such as refugees. We need more technology companies to fill the new gaps in how education is delivered, absorbed and shared. The Edtech Startup Competition aims to find the brightest ideas addressing unique challenges across the Middle East and Turkey."
Valentina Primo, Founder and CEO of Startups Without Borders, said, "We are thrilled to launch this competition together with SPARK. The EdTech industry is a sector that has boomed during the COVID-19 pandemic and holds incredible potential to transform the future of the Middle East. The pitch competition is setting off to put the boldest refugee, migrant, and local entrepreneurs on the global stage while supporting the growth of their business with the mentorship program."
The competition calls on entrepreneurs creating educational solutions for children and youth, disrupting the industry, and creating employment across the Middle East.
According to the World Economic Forum, the Edtech sector has seen a boom in investments because of the Covid-19 pandemic, which is projected to reach $350 billion by 2025. With 1.2 billion children out of the classroom because of the pandemic, e-learning has seen an all-time high worldwide, whether through language apps, virtual tutoring, video conferencing tools, or online learning software.
The jury will select 50 semi-finalists, who will be matched with Startups Without Borders' exclusive network of mentors in the following fields: Business Model Canvas, Marketing, Financial Planning, Pitching, and Product-Market Fit. The startups will go through a 3-month journey with mentors to take their business to the next level.
At the finals, the jury will select 5 finalists in the Idea stage and 5 in the early stage to pitch on the global stage at SPARK's virtual IGNITE 2021 conference, winning up to $10,000in in-kind prizes.
Read Original Article Here: https://www.itp.net/emergent-tech/99496-startups-without-borders-spark-launch-competition-to-foster-edtech-innovations