12 Nov 2021
New and old startups raised funds this September-October Part I of III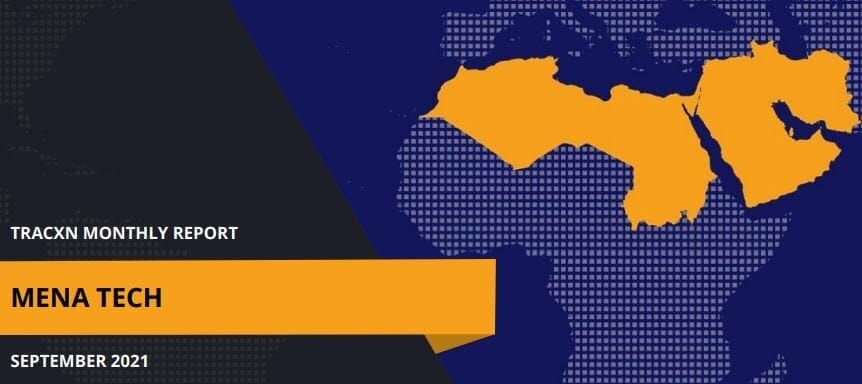 Here, we look, in no particular order, at September-October deals that saw a show of support and enthusiasm by venture capital for various business ideas
UAE's online gift shop Joi Gifts has raised $2.5 millionNomad Homes recently announced a $20 mn Series A funding, bringing its total raised to $24 mn since 2019Capiter announced it has raised $33 mn in Series A funding round to expand its B2B e-commerce platform
The total funding secured by startups in the MENA region rose by 64% in H1 of 2021 to $1.2 billion, according to a report from data platform Magnitt. The UAE led the way in deal numbers, with its startups securing 61% of all MENA investments, the report found.
Let's look, in no particular order, at September-October deals that saw a show of support and enthusiasm by venture capital for various business ideas.
Image Source: Traxcn
1- Joi Gifts- UAE
UAE's online gift shop Joi Gifts has raised $2.5 million from regional investors in early-stage funding round, as it pursues further expansion in the Middle East.
The Middle East and North Africa's gifting industry is worth about $28 billion, growing more than 30% annually, according to Enhance Ventures, a venture capital studio that builds online marketplaces in MENA, Pakistan, and Turkey.
Established in 2016, Joi Gifts operates in eight countries, namely the UAE, Saudi, Bahrain, Qatar, Oman, Jordan, Lebanon, and Egypt. As part of its offering, Joi Gifts uses augmented reality and features formally dressed "concierges" to deliver gifts and, if the sender wishes, sing a relevant song for each occasion.
The startup recorded a five-fold increase in sales in 2021, it claimed.
2- Zbooni- UAE
Payment solutions provider Zbooni has secured $9.5 mn in its latest funding round, on the back of the region's growing e-commerce scene.
The UAE-based startup provides digital tools for businesses to engage with their customers – including an online invoicing function, and other mobile-based applications.
In a statement, the company said it is seeing strong traction on its mobile seller app and web-based tools.
Zbooni will use the funds to further develop its proprietary commerce technology, as well as hire new talent and expand into new markets.
3- Nomad Homes- UAE
When countries don't have a Multiple Listing Service (MLS) to aid in buying and selling a home, buyers have to weed through fake and duplicate listings and little pricing data.
Property technology startup Nomad Homes is working to change that by creating a personalized real estate buying experience in Europe, the Middle East and Africa, a region that represents $20 trillion in real estate, company CEO Helen Chen told TechCrunch.
The company recently announced a $20 mn Series A funding, bringing its total funds raised to $24 mn since 2019.
A team of 32 at Nomad Homes is creating an MLS for the region to provide home buyers with all of the information they need, from the initial search to financing and signing all of the documents.
After announcing its launch and seed round in 2020, the company's platform is now online in Paris and Dubai.
As transaction volumes grew over 16 times through H1, 2021, Series A was an opportunity to accelerate into new markets and heavily invest in the technology and product to improve the experience for customers, according to company owners.
4- Capiter- Egypt
Cairo-based startup Capiter announced it has raised $33 mn in a Series A funding round to expand its B2B e-commerce platform to Egypt and the MENA region by 2022, according to a press release.
The B2B marketplace brings together fast-moving consumer goods (FMCG) companies, wholesalers, and retailers on a single platform. Retailers can order inventory, schedule delivery, and access comprehensive financial services. Capiter's solution relies on technology and machine learning to provide brands and manufacturers with robust data and critical insights into the markets they serve, the release stated. Capiter serves over 50,000 merchants and 1,000 sellers, according to TechCrunch.
5- Wafiapps- Bahrain
WafiApps, a leading e-commerce marketplace in Bahrain, has successfully closed a Series A funding round at an undisclosed seven-digit valuation.
WafiApps plans to utilize the newly raised funds for technology expansion, launching new products, differentiated customer experiences, geographical expansion, and acquiring skilled and experienced resources to lead the company in its next phase of evolution.
WafiApps provides home delivery services across Bahrain. The customers can choose from a range of payment options at the checkout point including any bank's card, or cash on delivery. WafiApps also provides on-demand gift wrapping services before orders are delivered.