30 Mar 2021
Dubai-backed startup aims to make aviation eco-friendly by clearing vapour trails left by planes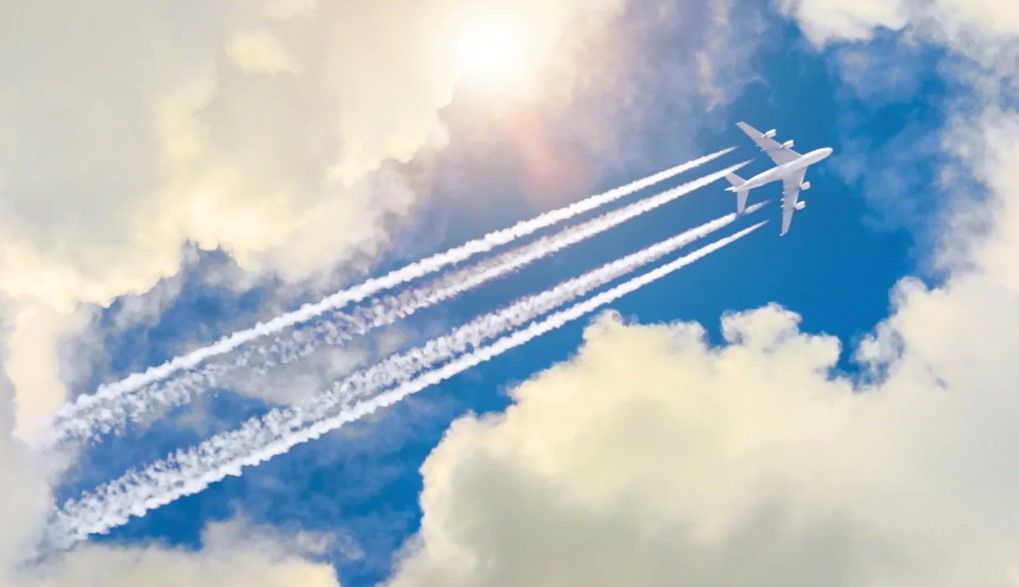 Increased awareness about environmental pollution triggering drastic changes in our climate has finally pushed corporations and governments towards setting goals to reduce carbon emissions. Electric mobility and alterative fuels including green hydrogen are receiving a boost from authorities in the Emirates, which has also set up the world's biggest solar park to generate clean energy.

The aviation industry may account for a little over 2% of all carbon emissions globally, but major airlines have launched efforts to tackle climate change. To assist aviation majors including Emirates Airlines in reducing their carbon footprints, Dubai-based incubator Aviation X Lab has roped in a startup which tackles emissions by targeting aircraft vapour trails.

The Cambridge-linked firm SATAVIA's strategy revolves around preventing the formation of 'contrails', which are created due to vapour sometimes left behind by airplanes. Unlike steam which only has water, contrails are created when moisture in the atmosphere clings to soot from the carrier's exhaust system, causing emissions to linger around as thick cloudy lines in the sky.

Contrails are also known to be responsible for 60% of the climatic impact caused by an aircraft. Vapour in high altitudes cools down around the soot from an aerial vehicle, and together they form crystals which are more likely to trap heat, subsequently causing the environment to warm up.

SATAVIA's technique will use a digital replica of the atmosphere powered by Microsoft's cloud platform Azure, and use it to predict climatic conditions that can increase risk of contrail formation. The knowhow resulting from the analysis can assist planning of flights in a way that could avoid altitudes and routes, which may cause adverse environmental impact.

The firm has secured a place at the incubator which is backed by Dubai Future Foundation, and also works with five aviation companies including Dubai's state-owned Emirates Airlines. Elsewhere in the UAE, Abu Dhabi's Etihad is also trying to develop a synthetic fuel by combining hydrogen and carbon to cut out emissions completely by 2050.

Source: Mashable Middle East