Supernova Challenge 2021 - SemiFinalists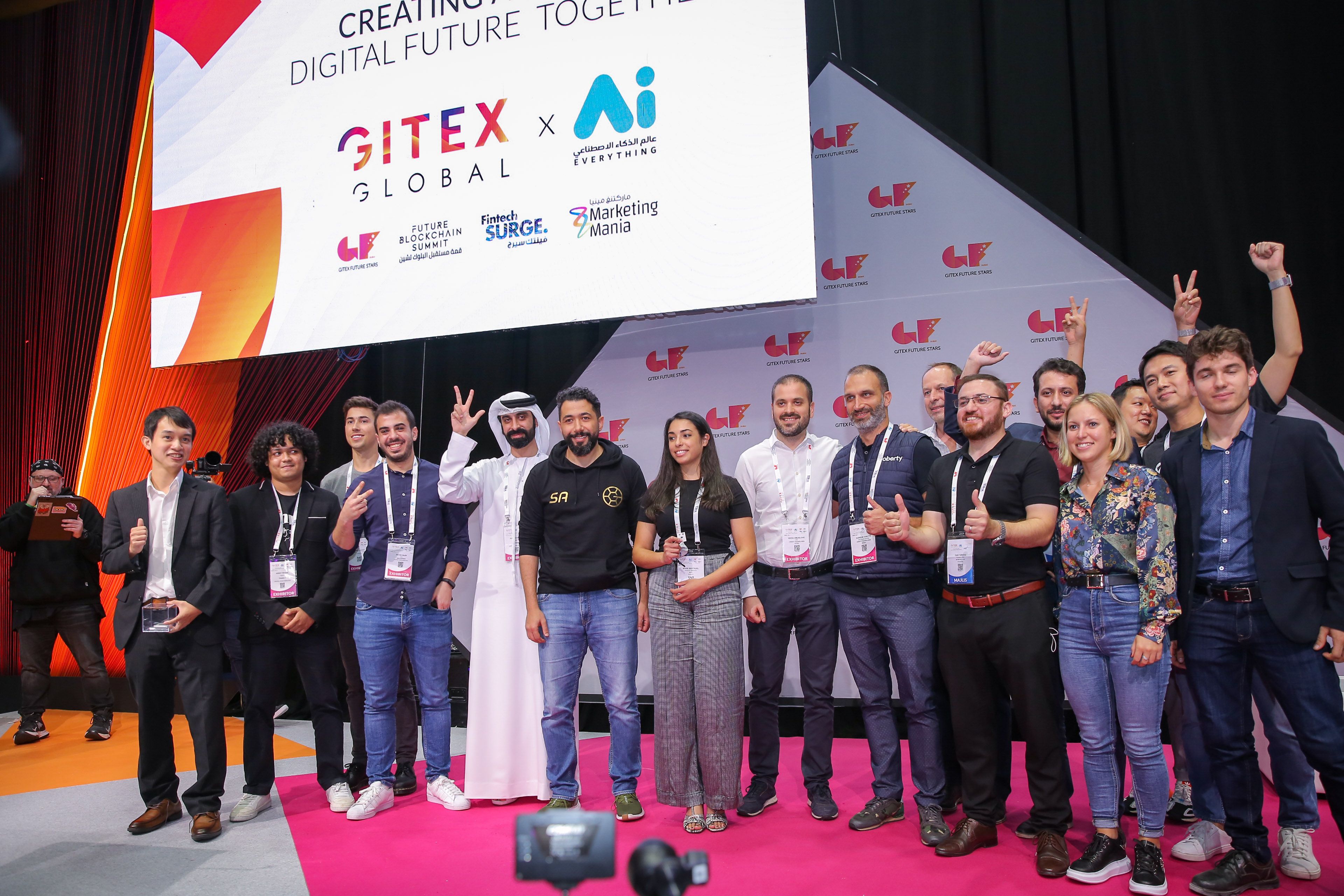 Kudos to the hard work and vision of these bold entrepreneurs, representing sectors such as AI, Fintech, Blockchain, E-commerce, Education, Healthcare, Environmental & Social Impact, Immersive Tech, Smart Cities/IoT, Software, Tourism & Hospitality, Tourism & Hospitality, Space Tech, Sports Tech & Creative Economy
Best Overall Startup
Korean based startup - Deepbrain AI has been announced as the winner of the GITEX Future Stars' Supernova Challenge 2021 –securing the top prize of $55,000.
Draper-Aladdin prize winner of investment upto $500,000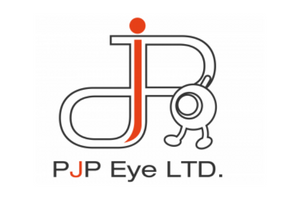 Japanese startup PJP Eye offers an alternative to Li-Ion batteries through carbon-based technology.
Additionally the following two startups have won the opportunity to meet with Tim Draper in person and potentially receive investment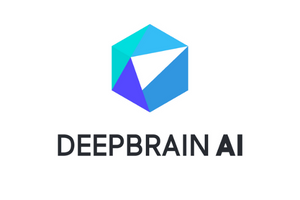 A Korean startup that provides empathising and communicating Ai Human services based on conversational artificial intelligence technology.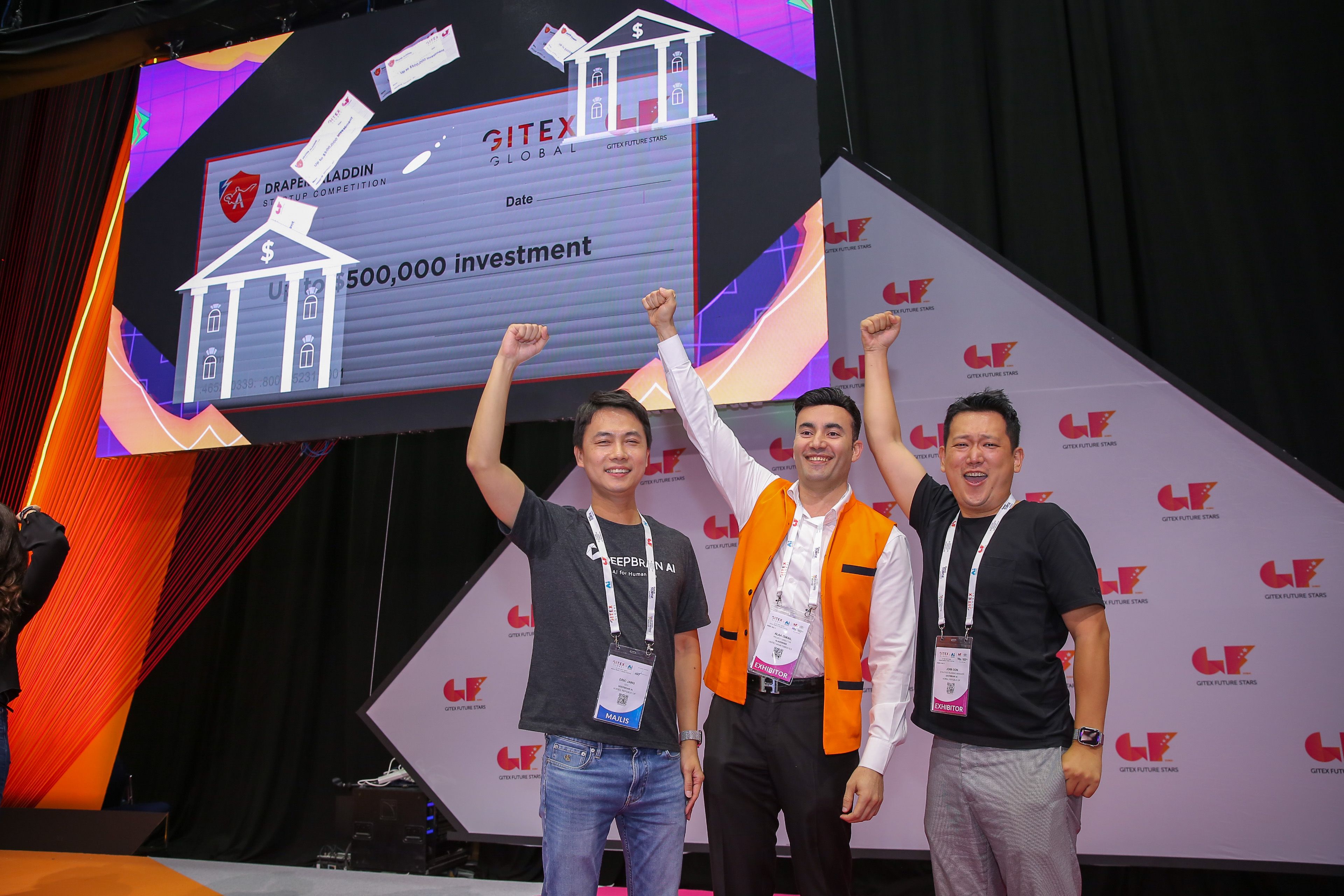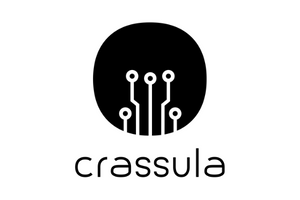 Latvia-based company that offers customisable digital banking and payment gateway solutions for Fintechs.
Category Winners
Best Emirati Startup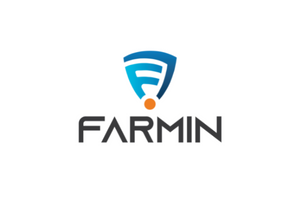 To lead AI-powered platforms to deliver innovative geo-spatial solutions and critical insights for smart cities.
Best GCC Startup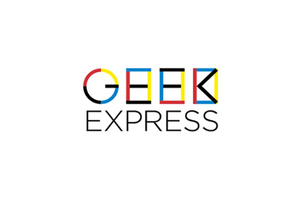 UAE based startup Geek Express is an online learning platform enabling K-12 students with accredited technology skills through a frictionless journey that guarantees convenience for parents and engagement for students.
Best Social/Environmental Impact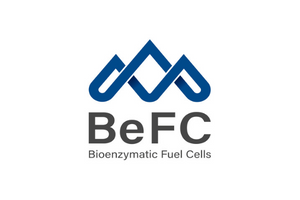 French Startup BeFC is a pioneering producer of paper biofuel cells, providing an eco-friendly and sustainable energy solution for low-power electronics.
Best Youth/University Startup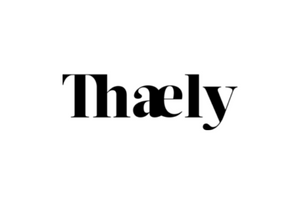 UAE based startup Thaely produces Vegan, Recycled Plastic Bags and Sustainable Sneakers.
Best Sports Tech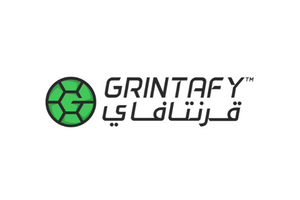 Saudi Arabia based startup Grintafy is the biggest talent discovery platform in MENA. It is a comprehensive platform for everything football.
Best AI Startup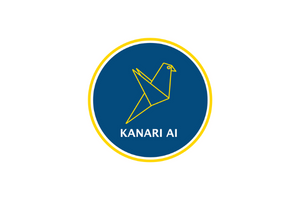 American startup Kanari AI specializes in multilingual / multidialectal speech technology solutions, with an initial focus on Dialectal Arabic automatic speech recognition.
Best Marketing Technology
Serbian startup Joberty is a workplace community for developers. They can review companies, discuss with the community and help you find tech jobs.
Best Blockchain Startup
French startup Pictia is an Ethical image bank that certifies the images, keeps track of the licenses sold and makes sure that copyrights are respected.
Best Creative Economy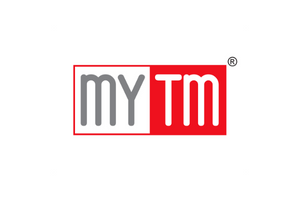 Pakistan based startup MyTM is the first home-grown Fintech in Pakistan enabling its retail network to create awareness and help a commoner experience financial inclusion.
Best International Startup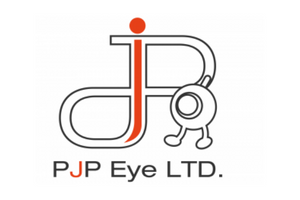 Japanese startup PJP Eye is a sustainable energy solution company that mass produces plant-based carbon batteries, "Cambrian", that are carbon neutral and help solve climate change.
Best Fintech Startup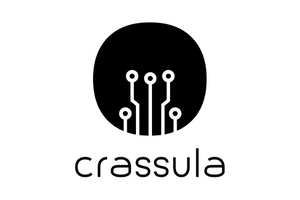 Latvian startup Crassula is a White Label Cloud Banking software that helps companies to build and launch Banking projects, PSPs, NEO-banks, Wallets, FX services and other FinTech products in a cloud in days.
BEST MARTECH
DigitalFirst.AI - POLAND
Joberty Technologies d.o.o. - SERBIA
BEST EMIRATI
Farmin - UAE
HEALTHYGX FZ LLC - UAE
BEST GCC
Geek Express - UAE
Mama App - BAHRAIN
BEST INTERNATIONAL
Smile Ventures - KOREA
PJP Eye LTD. - Laboratory 6 - JAPAN
BEST AI
DeepBrain AI - KOREA
Kanari AI - USA
BEST SOCIAL/ ENVIORNMENTAL IMPACT
Raks Agricultural Technology - BRAZIL
BeFC - Bioenzymatic Fuel Cells - FRANCE
Noursun Energy Company - IRAN
BEST YOUTH/UNIVERSITY
Thaely - UAE
Tradent - INDIA
BEST FINTECH
Crassula - LATVIA
Distichain - UAE
BEST SPORTS TECH
Grintafy - SAUDI ARABIA
Fanera - PALESTINE
BEST BLOCKCHAIN
Pictia - FRANCE
Monokee Srl - ITALY
BEST CREATIVE ECONOMY
MyTM - PAKISTAN
Save your Wardrobe - UK
Semi Finalists Startups
Artificial intelligence
Kanari AI - United States
Dawex - France
DeepBrain AI - Republic Of Korea
TalentCoin - France
International Virtual Assistance Pvt Ltd - India
AWL, Inc. - Japan
Mobility Intel Inc - United States
RendeRex - UAE
DAIMLAS - Canada
iERP - Slovakia
Agro Tech
Krilltech NanoAgtech - Brazil
Greenflora Biosciences Private Limited - India
Impensus Electronics - India
Raks Agricultural Technology - Brazil
Keshtyaar - Iran
Consumer Tech/Retail
Family Self Care - France
Raedat - Bahrain
Elyah Software and Internet Retail - Bahrain
Healthcare
HEALTHYGX FZ LLC - UAE
Quantum Operation Inc. - Japan
Dersalis - Brazil
Humwell (Private) Limited - Pakistan
Ideh Pardazan Mobtaker Sharif - Iran
Gul Technology Pvt Ltd - Pakistan
MobeedCare Private Limited (ShopDoc) - Healthcare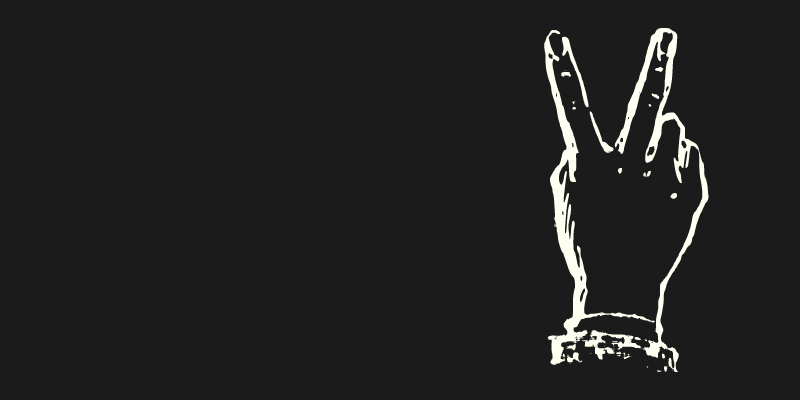 Digital & Social Media
Joberty Technologies d.o.o. - Serbia
Quantum Arabia for Marketing - UAE
Mobility
ROLLKERS - France
ARK Inc. - Japan
Coconut Silo - South Korea
Fintech
PalletPal - United Arab Emirates
Crassula - Latvia
Valery Migirov - Israel
Transferhub, SIA - Latvia
Distichain - United Arab Emirates
DueDash Data Analytics FZ-LLC - United Arab Emirates
THEMAR - Saudi Arabia
MOTION-S S.A. - Luxembourg
Invoice Mate - United Arab Emirates
Kredium - Serbia
Ecommerce
Snoonu Trading and Services - Qatar
Growgene Tech Solutions FZE - UAE
Mama App - Bahrain
Smile Ventures - South Korea
Robotics
Eternal Robotics Private Limited - India
M9x Robotics Co. - Bahrain
Education
Coding & Play Inc. - South Korea
CREAMO Inc. - South Korea
IDEAS FOREVER/COLLEGE AVENUE - USA
OctiLearn - USA
Lifology - India
Geek Express - UAE
Iris Solution - Palestine
Jade Autism LTD - UAE/Brazil
Dot Incorporation - South Korea
Embright Infotech Pvt Ltd - India
Smart cities / IoT
Augmented.City srl - Italy
Brinja -Sweden
PJP Eye LTD. - Laboratory 6 - Japan
Strategic BIM Srl - Italy
EDICON, LLC - Egypt
Innova Societa Cooperativa - Italy
TOWNET SRL - Italy
Uwinloc - France
Linearity Co. Ltd. - Japan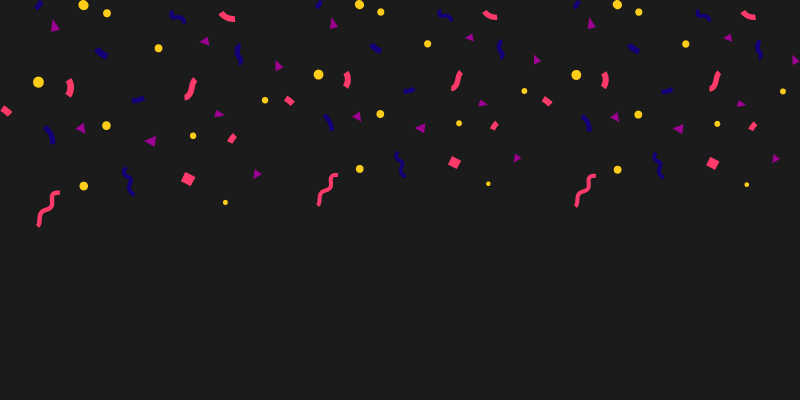 Software
Artelir Inc - USA
Deep Blue Sea Studio DOO - Serbia
Instacare Private Limited -Pakistan
Navid Avaran Vista Tam (TotalNAV) - Iran
Pentera - Israel
Codel - HR - Croatia
Find & Order - France
DigitalFirst.AI - Poland
App4Legal - USA
Centersource Technologies AB - Sweden
EXPRESSbase Systems P Ltd - India
GLIBL - France
Javan Andishan Pooya Ghomes - Iran
MOHR - Egypt
Environmental & Social Impact
BeFC - Bioenzymatic Fuel Cells - France
ReLoop FZCO - UAE
Asel Tech - Brazil
AWorld s.r.l. Societa Benefit - Italy
Endangered Wildlife OU - Estonia
Healthy Virtuoso -Italy
Immersive Tech
Verofax Ltd - UAE
HCOMM SRL - Italy
IHMTEK - France
AlertGasoil - France
Tourism & Hospitality Sector
Blockchain Sector
Kuknos Fundation - Iran
Monokee Srl - Italy
Expovision LLC - Virgin Islands, British
ELONGATE Global Ltd. - Virgin Islands, British
KRYP.TOOLS - Brazil
BCC Studio Srl - Italy
LOPIRO - Iran
Noursun Energy Company - Iran
Pictia - France
Cyberian Mine GmbH - Germany
Sports Tech
Countd - United Arab Emirates
GameRank - United Kingdom
GMG srl - Italy
Grintafy Technologies LLC - KSA - Saudi Arabia
Sportiw - France
StadiumGO! - Brazil
Inggez - United States
MACA - France
TacticUP - Brazil
Fanera - United Arab Emirates
Fashion Tech
CBI Technologies FZE - United Arab Emirates
Dresos FZ - LLC - United Arab Emirates
Dude Just Dude Portal - United Arab Emirates
E-Services Platform - Bahrain
GroundWaves ltd - United Kingdom
Mytm (Private) Limited, - Pakistan
Save Your Wardrobe Ltd. - United Kingdom
StylifAI - United Arab Emirates
Texel Graphics - Russia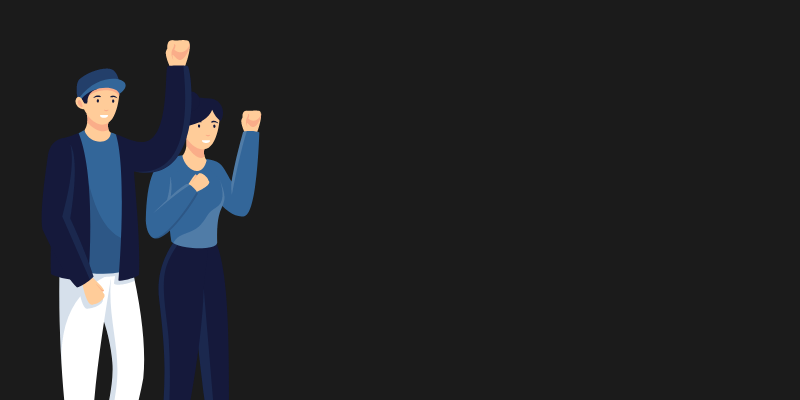 Youth/ University Startups
AYEN - Saudi Arabia

Thaely - Amity, UAE

Mycare - Amity, UAE

TAFFAYAT - KAUST, Saudi Arabia

logexa - KAUST, Saudi Arabia