16 Nov 2021
New Dhs1bn fund to support tech startups in Dubai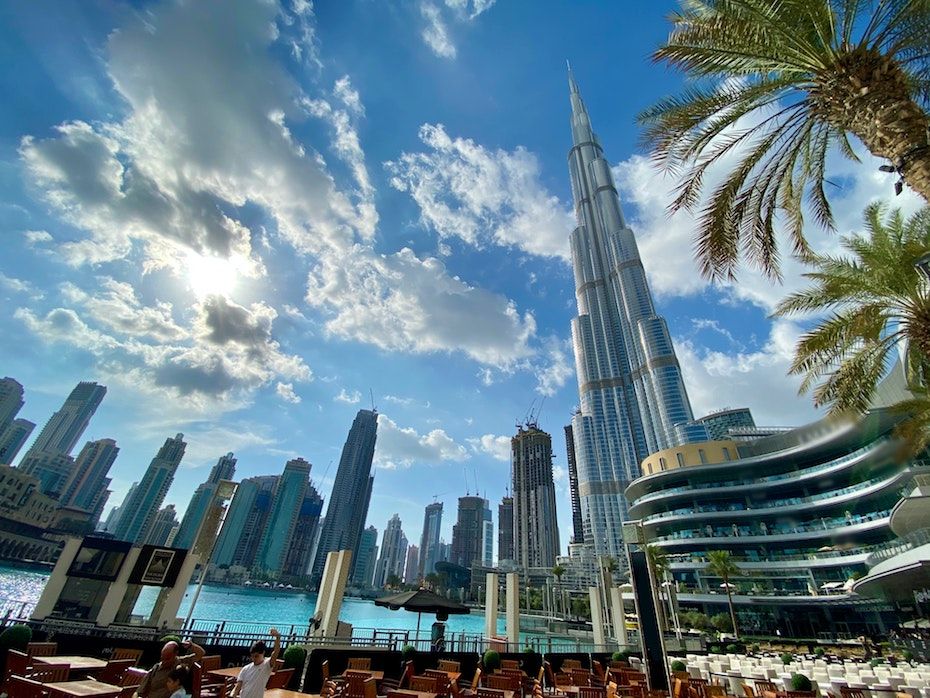 Sharif El-Badawi has been appointed as CEO of the Dubai Future District Fund.
A Dhs1bn Dubai Future District Fund to support seed- to growth-stage tech startups has been launched in the city by Sheikh Maktoum bin Mohammed bin Rashid Al Maktoum, Deputy Ruler of Dubai, Deputy Prime Minister and Minister of Finance and Chairman of the Dubai Securities and Exchange Higher Committee.
The fund is said to be designed to implement the directives of Sheikh Mohammed bin Rashid Al Maktoum, Vice President and Prime Minister of the UAE and Ruler of Dubai, to establish 1,000 tech companies in the country within five years, encourage them to list in the Dubai Financial Markets and stock exchange, and also increase startup investments from Dhs1.5bn to Dhs4bn.
The new fund aims to invest in local and regional funds, as well as attract leading international VC funds to establish a presence in Dubai. It seeks to build an innovation-driven startup ecosystem to enhance the global competitiveness of Dubai's future economy. As part of its mandate, it will invest in a several initiatives including Dubai Future Accelerators, DIFC FinTech Hive and Venture Builder Studios.
To achieve its objectives, the Fund will leverage emerging technologies, such as AI, cybersecurity, blockchain, data analytics, software-as-a-service (SaaS)/platform-as-a-service (PaaS), cloud solutions, 5G, IoT, augmented reality and robotics.
Sharif El-Badawi has been appointed as CEO of the Dubai Future District Fund. He will oversee the provision of financing for DFD's innovation ecosystem in addition to supervising the implementation of the short- and long-term strategic objectives of the fund.
El-Badawi was a founding managing partner of Plus Venture Capital (+VC). Previously, he co-founded and managed the first US-based venture capital firm with a dedicated fund for the MENA region. In his role, he managed the startup MENA fund, 500 Falcons, which has invested in over 180 startups across 15 countries.
In addition, El-Badawi serves on the board of San Francisco Bay Area-based non-profit firm TechWadi, where he was the chairman of the board from 2015 to 2019, helping to build meaningful bridges between MENA startups and Silicon Valley. He also serves on several advisory boards for startups, organisations and governments in the MENA region and Silicon Valley.
Prior to his career in investing, he was the Partner Lead to VCs and startups at Google where he worked with top tier VCs and their most promising startups on strategies that bring Google's capabilities to their businesses.
Alongside the announcement of the fund on Monday, a website has also been launched to support the initiative.
"The formation of the Dubai Future District Fund is a significant milestone in the emirate's journey to become a global entrepreneurship hub, fast-tracking our new economy development agenda ahead of most other nations in today's new normal. Providing capital for startups and scale-ups across the innovation and technology ecosystem positions Dubai as a magnet not only for top talent but also for the international investor community," said Helal Saeed Al Marri, director general of Dubai's Department of Economy and Tourism.
Original Article Here: https://gulfbusiness.com/new-dhs1bn-fund-to-support-tech-startups-in-dubai/