13 Nov 2021
New and old startups raising funds this September-October- Part III of III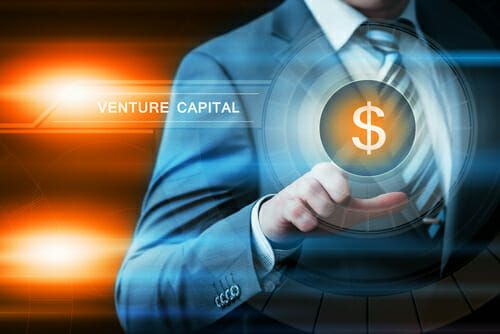 Accelerators, incubators, and government-led initiatives play an essential role in the birth and growth of startups. Here, we look at who is making recent headway with pre-series and seed funding in the MENA region
Egyptian fintech startup Kashat has raised a $1.75 million bridge funding roundThe UAE-based B2B marketplace Elkaso has successfully raised $2.1 mn in its latest pre-seed funding roundEgyptian B2B e-commerce platform Cartona has raised $4.5 mn in a pre-series A round
Accelerators, incubators, and government-led initiatives play an essential role in the birth and growth of startups. Events like GITEX Global and the Dubai Expo 2020 offer opportunities for meeting and pitching to businesses, and further develop the startup ecosystem.
Image source: Traxcn
There are around 46 accelerators and incubators in the UAE. A list of the 10 most visible ones includes Flat6Labs, Wamda, Faster Capital, TECOM, and MENA Apps.
Let's look at who is making recent headway with pre-Series and seed funding in the MENA region.
1- Kashat- Egypt
Egyptian fintech startup Kashat has raised a $1.75 million bridge funding round to further develop its platform and expand operations.
Founded in 2019, Kashat is the first nano lending mobile application in Egypt, offering short-term loans of between $13 and $95 with a repayment plan up to 61 days. The product is designed to serve unbanked Egyptians.
Kashat will use the funds to further support and develop its platform, as well as expand its operations.
2- Moya App- Saudi
Moya App, a Saudi-based water solution hub, secured a $2 million seed funding round.
Launched in 2019, the Moya-app is the first and largest hub focusing on delivering drinking water to customers in Saudi. Moya started as a marketplace but later added some of their vehicles and warehouses to enhance the customer experience.
Today, Moya has many products to serve customers including all drinking solutions such as drinking water, filters, water coolers, water tanks, milk, juice, and more.
The investment will be used to support expansion plans in Saudi and invest in technical infrastructure in order to add more services.
3- Elkaso- UAE
The UAE-based B2B marketplace Elkaso has successfully raised $2.1 mn in its latest pre-seed funding round.
Founded in early 2021, Elkaso provides a tech-enabled platform connecting restaurants with suppliers in time to refill their stock needs or make last-minute orders on demand.
Image source: Mena.news
Elkaso launched to address a pressing challenge in the region's thriving F&B space: the absence of an easy, seamless platform that connects restaurants with their suppliers to place and manage their orders. This recent investment fuels the startup's journey to tap into a $50 bn Gulf market
Within its first months of launch, the platform witnessed rapid growth and is currently servicing more than 1,400 partner restaurants and suppliers between the UAE and KSA.
4- Cartona- Egypt
Egyptian B2B e-commerce platform Cartona has raised $4.5 mn in a pre-series A round.
Founded in August 2020, Cartona operates a digital marketplace that allows grocery retailers to purchase fast-moving consumer goods (FMCG) from sellers online. It provides real-time price comparisons and estimated delivery times to retailers while offering sellers access to analytics. More than 10,000 products are listed on its platform including dry, fresh, and frozen food.
Cartona has landed more than 30,000 users in Cairo and Alexandria since it started operation. It has processed more than 400,000 orders with an annualized gross merchandise value of EGP 1 bn ($63.7 mn). It works with 100 FMCG companies, and 1,000 distributors and wholesalers.
Advisors: Venture by Shahid represented Cartona alongside Saman Sadeghi, a partner at Dutch law firm Van CampenLiem.
5- Pravica- Egypt
Pravica, an Egypt-based breakthrough communication platform that uses Blockchain technology to enable security and user privacy, secured an undisclosed direct investment from Crypto Valley Venture Capital (CV VC).
Pravica is now in a big position to accelerate its operations and continue developing the user base of its messaging app.
Image source: Pravica.io
Pravica uses Stacks Blockchain and its smart contracts to engineer a tamper-proof decentralized identity that is secured by the Bitcoin network and a fully decentralized storage system.
By the end of the year, Pravica plans to onboard over 5000 organizations with an average of 500,000 users.