12 Nov 2021
New and old startups raised funds this September-October Part II of III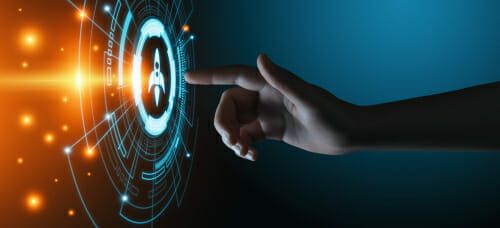 Startups in MENA raised almost $338 million across 37 deals in September, a 111% rise month on month and an incredible 3000% rise when compared to September 2020
Xina AI, an Arabic Conversational AI platform, raised $1 mn in a seed roundSaudi-based health and fitness startup Rumbl raised $1.07 mnKLAIM, which buys healthcare claims from healthcare providers, has bagged $1.6 mn
Startups in the MENA raised almost $338 million across 37 deals in September, a 111% rise month on month and an incredible 3000% rise when compared to September 2020, according to Wamda.
For the first time, we see Egypt taking the lead in terms of investment amount at $161.5 mn across nine deals. Of that, $120 mn was raised by super-app MNT-Halan. Pipping the super app to the largest amount raised was Saudi's Unifonic, a customer engagement platform that received $125 mn in a Series B round led by Softbank.
Image Source: Traxcn
This one deal tipped Saudi Arabia into the second spot, with a total of $132 mn raised across nine deals. Meanwhile in the UAE, 11 startups raised almost $40 mn.
Let's look at select startups that were part of this funding bonanza.
1- Brimore- Egypt
Egyptian social commerce startup Brimore has raised funding from e-payments solutions and banking services provider Fawry, the North African country's first startup "unicorn," as part of its upcoming Series A round.
Fawry, which offers more than a 230,000 strong merchant network, has acquired a minority stake in Brimore.
Founded in 2017, Brimore has built a platform that leverages the power of individual social networks to enable broad, cost-effective market access. It enables manufacturers to sell their products directly to end consumers through a network of micro-distributors across Egypt.
The startup's platform, which includes payment and supply chain facilities, serves hundreds of SMEs, which sell thousands of products including packaged foods, personal care, and household goods through tens of thousands of social sellers in all 27 governorates across Egypt. Brimore raised $3.5 million in a pre-Series A round last year.
2- Xina- Jordan
Xina AI, an Arabic Conversational AI platform that automates customer support queries, announced it has raised $1 mn in a seed round. The investment is to support expansion across the region and further strengthen Xina's intellectual property development.
Image source: Mena.news
After a successful pilot in Jordan, Xina plans to expand into the Saudi, UAE, and Qatari markets through their regional investors' support as well as strategic alliances and partnerships. In order to boost its intellectual property system, Xina aims to improve the algorithm's accuracy, increase the vernacular languages of Arabic from the MENA region with a particular focus on the Levant, Egyptian, GCC dialects, and provide APIs for the Arabic developers' community to enable them to develop their own use cases. Xina's new AI capabilities and machine-learning tools have the capacity to help businesses promote customer retention and loyalty and, ultimately, boost sales revenues and profits.
3- RUMBL- Saudi
Saudi-based health and fitness startup Rumbl raised $1.07 mn in their seed funding round. The funds will be deployed for product development, growth, and expansion.
Founded in 2020, Rumbl is a health and fitness app that aims to help people access the best healthy restaurants, gyms, and fitness studios, personal trainers available in the users' location. Through the platform, users can sign up for gyms, book a session with a personal trainer, and subscribe to a meal plan based on their health and fitness goals.
Fitness and wellness have become increasingly popular in the region and this is also the case for Kingdom. Rumbl brings together the best fitness centers and restaurants on its platform to simplify the consumer journey to living a healthy lifestyle.
Rumbl aims to establish the brand in the Saudi market, grow the team with excellent talent, and expand into the MENA region.
4- KLAIM- UAE
KLAIM, which buys healthcare claims from healthcare providers to alleviate them from cash flow troubles caused by insurance companies, has bagged $1.6 mn in its pre-Series A round.
This equity burst will help the InsurTech company to accelerate its growth in Saudi through digitizing and automating medical bill processing and payments for healthcare providers.
Image source: Cairoscene.com
KLAIM is empowering hospitals and clinics to reduce claim processing and costs as well as optimize cash flow management. Its technology-powered factoring solution ensures the client can access liquidity upfront.
5- CashIn- Saudi
The popular Saudi-based FinTech and digital POS provider CashIn has managed to successfully raise about $1.6 mn in a seed funding round.
CashIn was founded in 2021 aiming to provide digital payment solutions, virtual points of sale along with a multitude of payment solutions.
The platform integrates its services with retailers and service providers to help receive payments and manage sales. The startup also plans on providing retailers with a regulated structure for government-approved e-commerce transactions.
The fintech platform has already built solid relationships with several government sectors including ZATCA to become one of the first electronic solution providers that will comply with any kind of requirements regarding e-invoicing.
CashIn has also been growing its network by partnering with several banks and other key stakeholders.
Read Original Article Here: https://gulfretail.com/new-and-old-startups-raised-funds-this-september-october-part-ii-of-iii/