04 Nov 2021
GITEX Global: Interview with Amedeo Scarpa, Italian Trade Commissioner to the UAE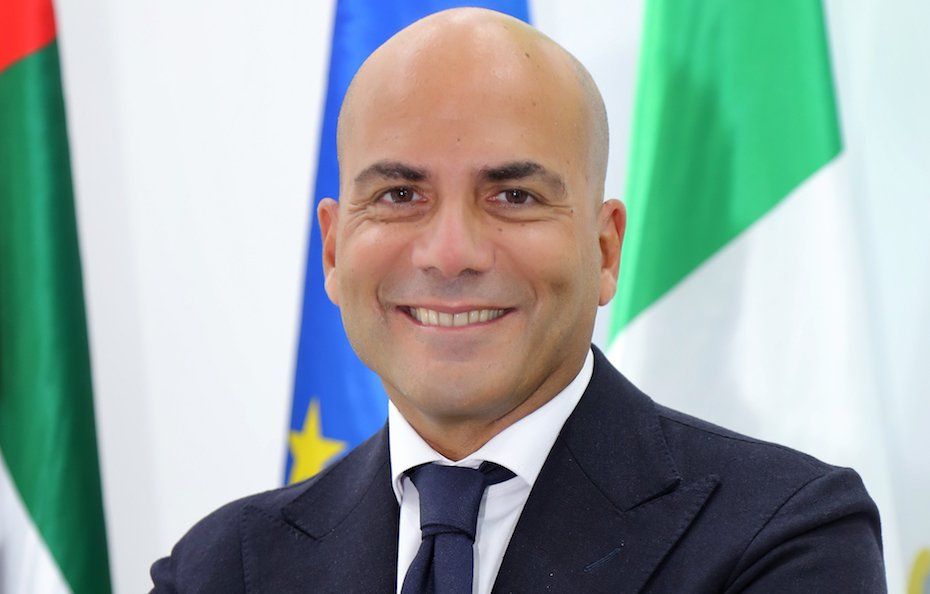 The list of startup organisations at the event aimed to share knowledge with their peers and explore significant opportunities for growth
Italy has more than doubled its exhibitor numbers at GITEX GLOBAL this year. How has the reception been so far at the event? Can you elaborate on the main technologies that you are currently showcasing at GITEX?
This year the Italian Pavilion at North Star Dubai (previously known at GITEX Future Stars) hosted 47 Italian start-ups and innovative SME's, the biggest we ever had! Amongst the Italian expertise showcased there are innovative solutions for challenges relating to blockchain, healthcare, smart cities, mobility, and augmented reality. We have companies providing mobile applications to boost employer's engagement and wellbeing through rewards, knowledge management software, blockchain-based tracking platform for luxury goods, 3D printing technologies and an app that guides people towards living sustainably, just to mention few.
You are also focusing heavily on startups and SMEs – have they received investor interest?
The Italian Pavilion is housing a pitching arena that hosted a two-day Pitch Sessions. Any of the 47 participating companies had the opportunity to go on stage for 3 minutes and pitch its business idea to an audience of angel investors, venture capitalists and private equity investors. This has been a great opportunity of international visibility for all the start-ups that are looking for new market opportunities.
Earlier this year, ITA also partnered with Dubai Future Foundation for a bilateral incubation programme. Can you provide more details about it?
Earlier this year, 11 Italian innovative start-ups were accelerated for 2 months at Area2071, the accelerator program of Dubai Future Foundation.
The collaboration supported the Italian companies with a better understanding of the UAE market and gaining UAE based best practices and experience in the innovation and entrepreneurship sector. The program represented a great experience for the 11 participating start-ups which led to 1 commercial partnership subscription and 10 pilot projects in the pipeline. The whole group was also awarded with the Emirati Golden Business Visa. Some of these start-ups were present at North Star Dubai at Italy's official Pavilion to further enhance their commercial and strategic partnerships in the UAE.
Lastly, what were your expectations from GITEX Global, and what did you achieve from the show?
The Italian Pavilion more than doubled in terms of numbers of participants, showing that Italy is ready to do business again. In addition, participating in North Star Dubai showed the strength and commitment of Italy's startup sector to explore partnerships and share knowledge with their peers and to explore more significant opportunities for growth in the world's largest tech event of the year.
GITEX Global is an incredible networking and business platform for the 47 Italian innovative companies participating. It gives them the opportunity to present their solutions to an international audience, brings them closer to the local culture, and helps them better understand the consumers' expectations in this part of the world. The final goal for the Italian startups was to find new investors to fund their projects, create new commercial relations, and further develop the existing ones.
Read Original Article Here: https://gulfbusiness.com/gitex-global-interview-with-amedeo-scarpa-italian-trade-commissioner-to-the-uae/