17 Mar 2021
Dubai's Dtec teams up with Oqal network to promote entrepreneurship in the Gulf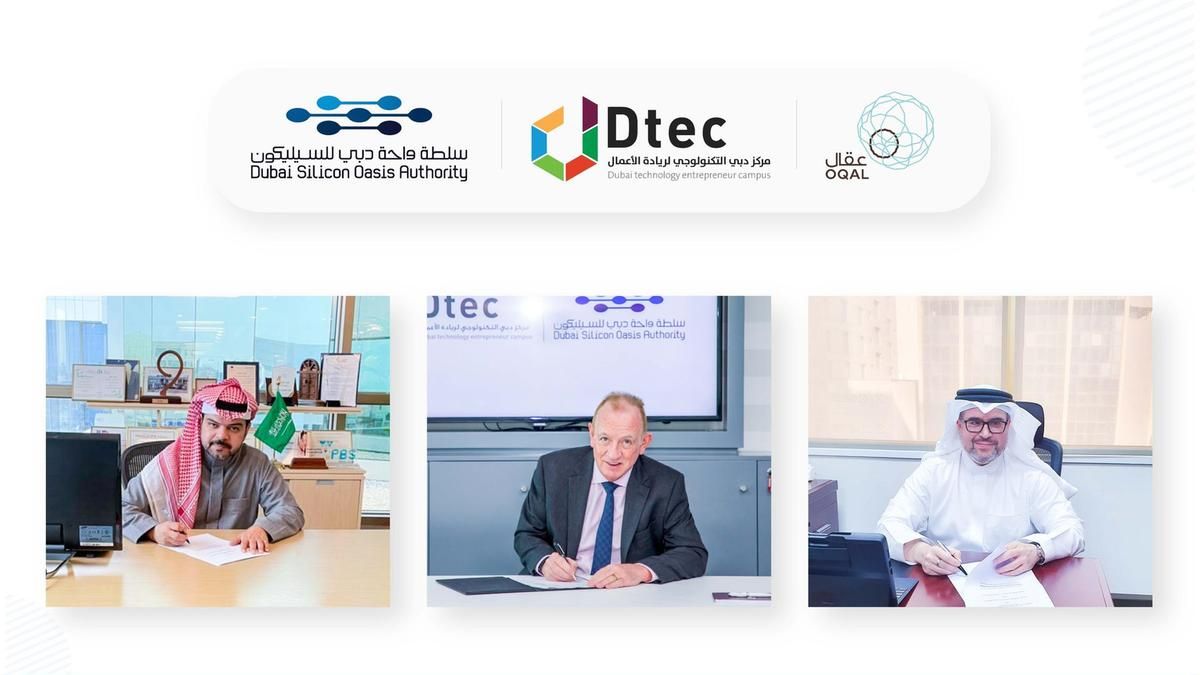 Dubai Silicon Oasis Authority's Dtec (Dubai Technology Entrepreneur Campus) is partnering with Oqal Angel Investors Network, an early-stage investor group operating in Saudi Arabia and Bahrain, to support entrepreneurs in the Gulf.
The partnership will look to match angel investors to young entrepreneurs with promising ideas, the entities said in a joint statement on Monday.
"The GCC region has a growing stock of ambitious young entrepreneurs with innovative and pioneering ideas, which requires support to highlight their achievements and bring their creativity to life," William Chappell, chief financial officer and executive vice president for technology and entrepreneurship at DSOA, said.
Dtec is a large technology hub providing support and co-working spaces for more than 900 start-ups from 72 countries. It serves as an accelerator hub for research, development and production, as well as a community space for events.
Start-ups in the Mena region attracted a record $1 billion in funding last year, according to data platform Magnitt.
Companies in the UAE, the Arab world's second-biggest economy, received more than half of this – its total share of funding rose 5 per cent to $579 million.
Start-ups in Saudi Arabia, the Arab world's biggest economy, received 15 per cent of the total funding. Bahrain recorded the highest increase in funding, with capital flows to its start-ups tripling year-on-year to $20m.
Faris Al Rashed, founder and chairman of Oqal, said its arrangement with Dtec will give entrepreneurs a chance to shape the region's economic future.
"Access to early-stage smart capital and angel investment is key to help nurture start-ups … and our partnership with Dtec, a strong backer of UAE and regional start-ups, is invaluable," Mr Al Rashed said.
Oqal was founded in Saudi Arabia in 2011 and opened a branch in Bahrain in 2019. It has more than 190 angel investors from the kingdom and more than 25 from Bahrain in its network.
The agreement will also lead to Dtec-based entrepreneurs pitching to angel investors at joint 'demo day' events.
"We are very excited about this collaboration, which opens doors for GCC entrepreneurs and start-ups to a significant source … [of] financial and business support," Khaled Zainalabedin, president and founder of Oqal in Bahrain, said.
Source: The National