09 Jun 2022
Dubai: The Global Enabler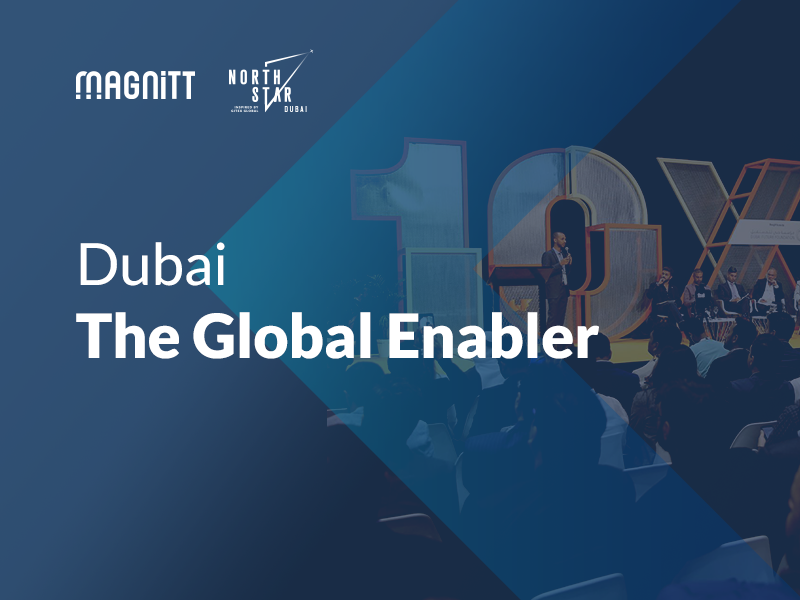 As we anticipate the next Global VC meet at North Star 2022
We explore the ample opportunities for international scaling when setting up in Dubai. Here's how venturing into the UAE could be your pathway to global markets!
The Middle East & North Africa region is pulling ahead in the digital transformation momentum, with World Bank reporting huge socio-economic benefits and a 46% increase in GDP per capita through digital adoption. The main stage of MENA's digital change agenda lies in the UAE, and in particular Dubai.
Of the 50 most funded startups in MENA, 26 are based in the UAE. While 4 out of the top 5 Middle East unicorns are based in Dubai (Careem, Swvl, Kitopi, and EMPG) as reported by Forbes. Based on MAGNiTT's UAE 2022 Venture Investment Report, the VC ecosystem has also been reigning as the most-funded amongst its peers over the years; with VC investment crossing the $1Bn mark in 2021.
Breaking into the Dubai market is great for startups, yet there's a bigger picture to behold: Dubai is undeniably one of the best locations to scale up globally.
The UAE has been able to harbor the next generation of tech disruptors in the driver's seat of innovative ideas. In 2021, the UAE ecosystem raised 12% of FinTech deals across MEAPT nearing $600M. When scanning the top funding rounds of the industry we have observed the likes of BNPL pioneer Tabby, Cryptocurrency & Blockchain Tech startup BitOasis, and decentralized investment platform Sarwa raise major rounds to bring forward the future of FinTech.
Excellent entrepreneurial infrastructure, robust investment ecosystem, strong trading relations with countries worldwide, and an excellent business environment go a long way in Dubai; making it the ideal location to start and scale-up globally.
Read Original Article Here: Magnitt