14 Nov 2021
Cybersecurity a "crucial topic" during GITEX Global, says Trend Micro exec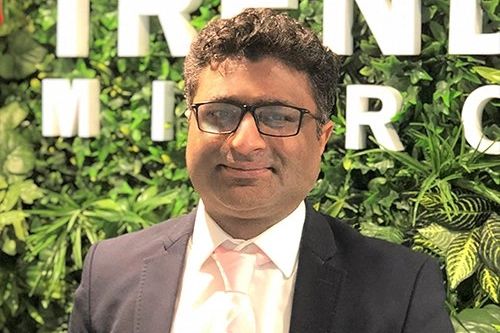 What was the highlight of Trend Micro's participation at GITEX this year?
Trend Micro has been presenting at GITEX for the past ten years, and each year we have added to our extensive portfolio of solutions. This year, we showcased the Trend Micro Vision One solution, which goes beyond XDR – detection and response – among the main talking points on endpoints, servers, networks, and advanced threats. It's a platform that detects and responds to threats faster across various layers, including endpoints, email, servers, data centers, networks, and the IoT.
Our theme this year was the "Art of Cybersecurity", bringing a new approach to combat the evolving threat landscape. Trend Micro Vision One connects insights across endpoints, with telemetry, risk assessments and insights, and leads with Zero Trust to perform a detailed investigation and deliver an appropriate response.
What made this year's GITEX unique as compared to previous editions?
This year brought new levels of energy and excitement to GITEX 2021. We were pleased to have taken part at the show again, after two years of battling the challenges showcased by the pandemic. It was a fantastic experience to see teams from all over the globe come together to represent their organisations.
This year we were also able to meet our consumers and partners from various parts of the region; GITEX has a great spirit that can only be felt if you visit the event. It was more than just a digital transformation; it was also a big transition for us as we tried to recover from the pandemic.
What was the most important takeaway from the discussions at GITEX?
Cybersecurity is a theme that resonated throughout GITEX 2021 in some way or another. And, rightly so, given that everyone is attempting to break free from the pandemic via digital transformation. It's become a crucial topic to debate and comprehend.
We observed that people would walk up to our booth and inquire about the future of cybersecurity. They are keen to know how the pandemic has affected our perceptions on cybersecurity and what predictions do we have for the coming years as new attacks and cybercrimes have evolved.
At Trend Micro, we strive to always stay one step ahead of them. We've found a variety of unique phishing and ransomware attacks used by cybercriminals and would do everything in our capacity to negate them.
In addition, Trend Micro prevented over 40 billion threats globally in the first half of the year. Threats to the banking industry increased by 1,000 per cent. Some of these dangers came from ransomware, notably business email compromise, in which attackers disrupted organisations' supply chains. Cybersecurity has now become an important aspect of the growth strategy and enterprises need to take effective measures to protect themselves from the threat landscape.
When dealing with these newer risks, there is a greater emphasis on total visibility and response time. It's one thing to recognise these hazards; it's but another to set safety measures in place to safeguard entire digital environments.
Read Original Article Here: https://www.itp.net/gitex/cybersecurity-a-crucial-topic-during-gitex-2021-says-trend-micro-exec